Ahu Lani FARm
Aside from being a Retreat Center, Ahu Lani is a working farm.
The backbone of a ranch, horses are essential for both happiness and helping with some of the heavy chores.
We have 3 horses;
-Sunshine (18 yr old Morgan gelding)
-Athena (Atti for short; 4 yr old Shire Sport cross mare)
-Tsornin (4 yr old Dutch warmblood colt) pictured here
Rides are offered to experienced guests weather permitting for a fee.
So apparently goat Yoga is a thing... we found this out when we had a group here during the birthing of these 4 young kiddos back in March of 2018.
Our milking/dairy goats are miniature Nubians and create a tasty milk that is sweet and less "gamey" than traditional goat milk. These kiddos are so fun to hang with and watch them do their fancy kick moves!
Does: Cara, Penelope, Ghile, Bronwyn, Cacao, Tigress
Buck: Sage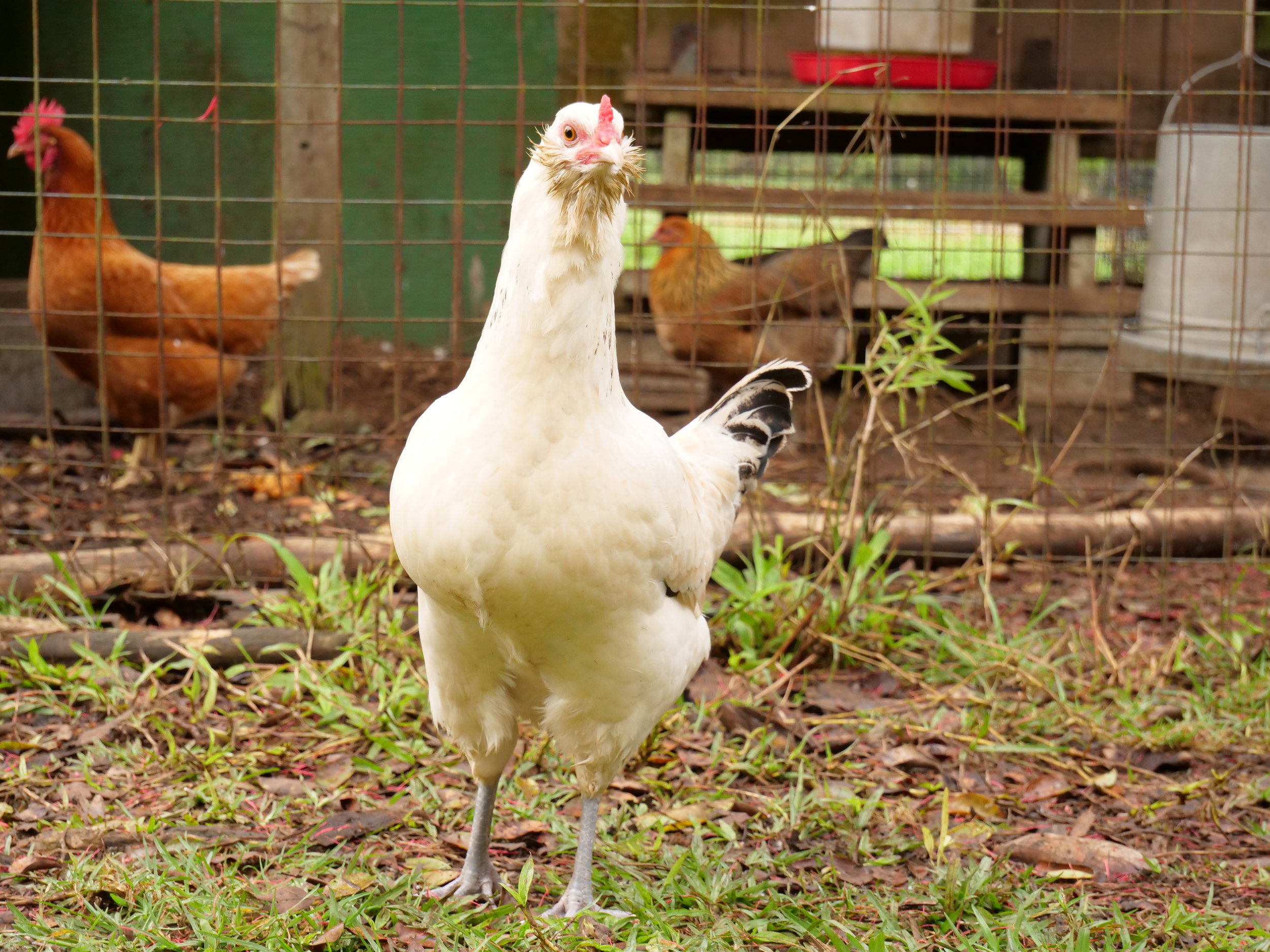 Enjoy farm fresh eggs from our 20+ chickens. We keep 1 rooster on the land, but he has a collar that keeps him from "roostering". We have many kinds of chickens and our eggs range from brown to green in color.
Tottanka and Tiitti (left to right, female/male) are our Muscovy Ducks. They are quite fun to watch as they waddle around and steal food from the chickens. They are both young, but we hope to get duck eggs from Tottanka soon.
Land's best friend!
Jazzy (Shepard/awesome mix pictured here) and Truman (Labradoodle) are our happy greeting committee and cuddling buddies. They are not allowed in rooms or common areas, but you are welcome to enjoy a little nap with them on the land.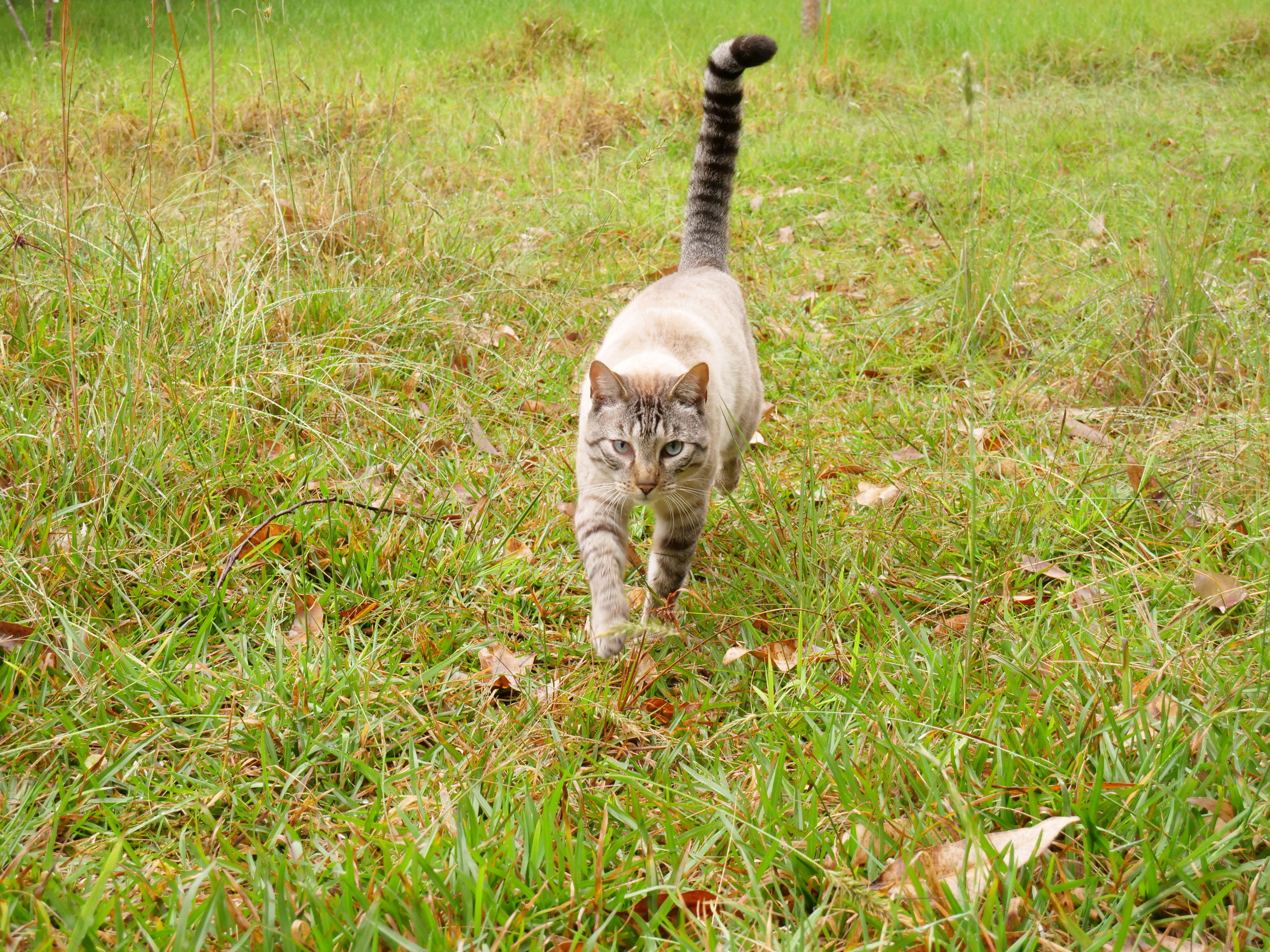 We have 2 cats on the land; Rain (pictured here) and Cairo. They are friendly and great hunters. Cats are not allowed into rooms and common areas, they live in a separate cabin with the caretakers/owners.